Downloading the Desktop App (MAC)
Below you will find instructions for downloading the desktop app.
Download the App
1. Go to the the Website:
Visit ringplan.com and navigate to productsProducts
>Downloadsas seen on the screenshot below, you can also visit ringplan.com/downloads: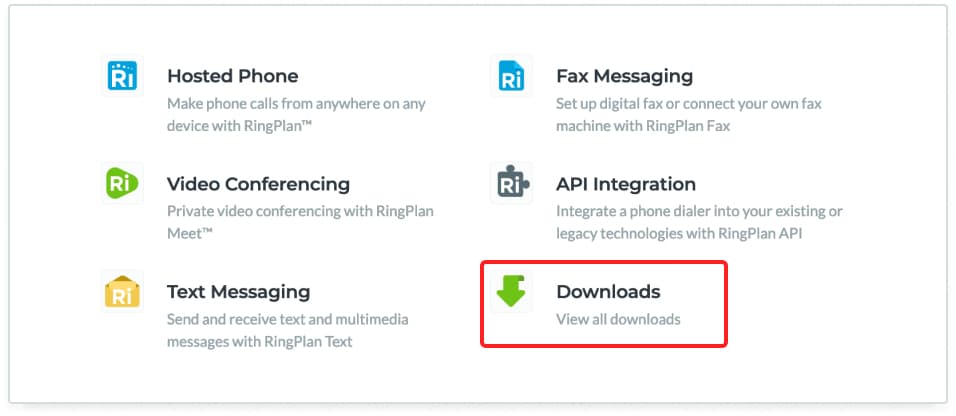 2. Look for the Desktop App:
Now that you are at ringplan.com/downloads, look for the RingPlan Business Phone or the RingPlan Meet Video Conferencing Apps. Make sure you select whether you want to download for MAC or PC.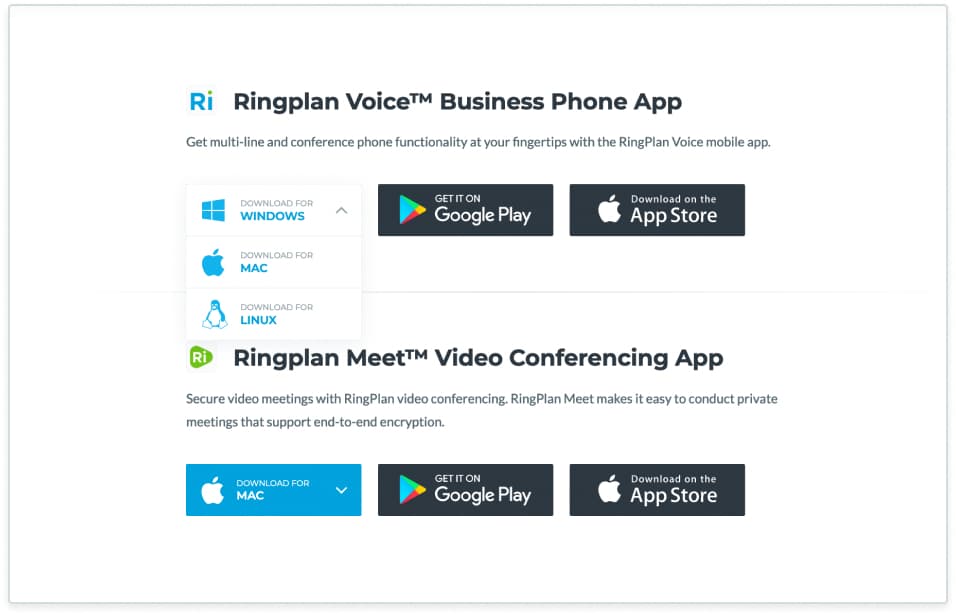 3. Download:
Select a download folder and save the file.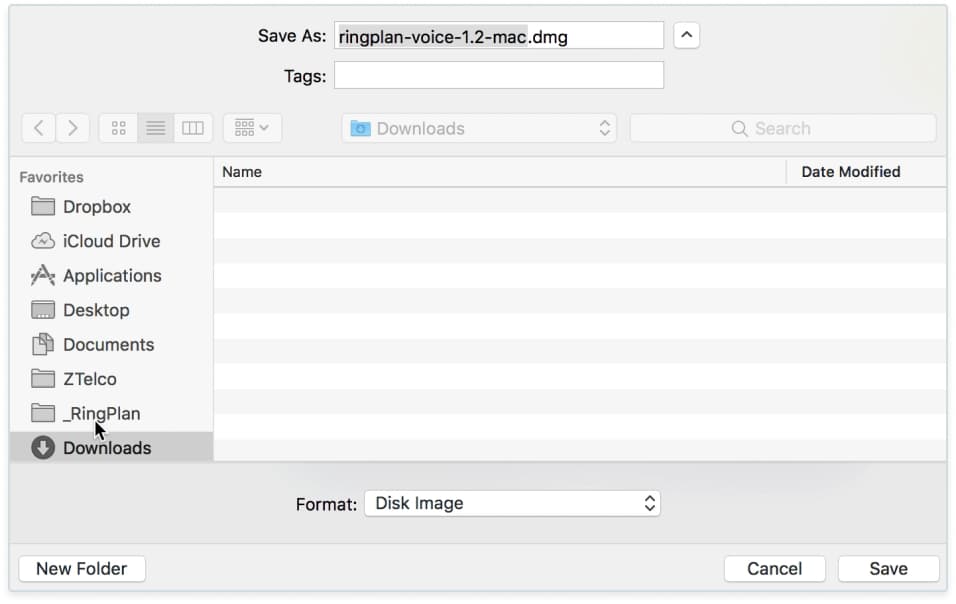 4. Navigate to the File:
Go to the folder where you downloaded the file and double click on the file to begin the installation process.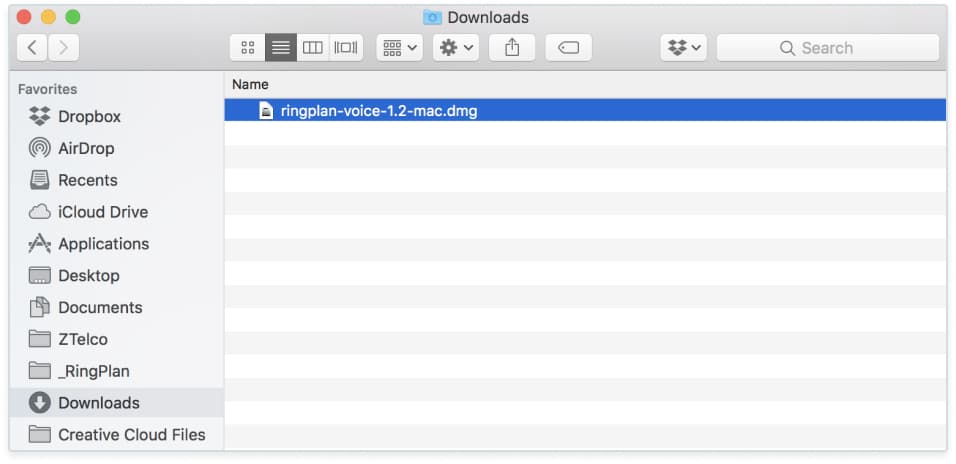 5. Agree to Terms:
Agree to the terms of service to begin the install process.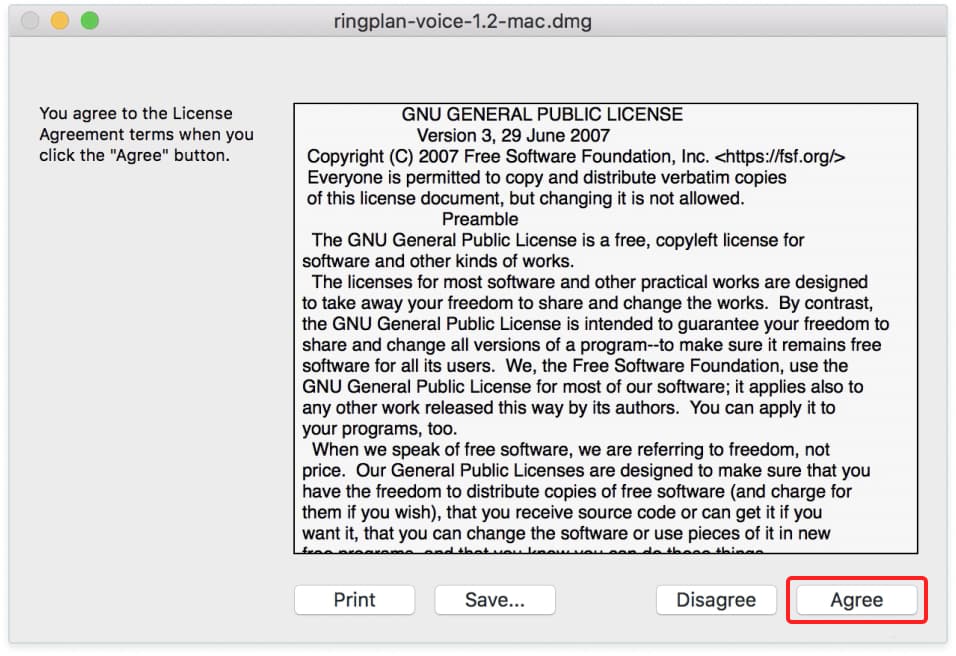 6. Transfer to Your Applications Folder:
Confirm installation by dragging the application to your applications folder.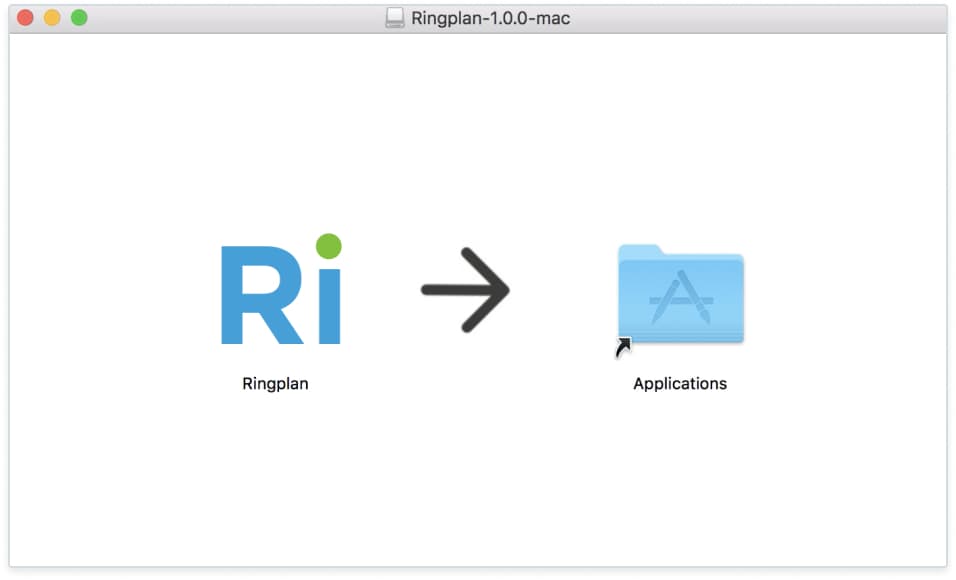 7. Open Program:
Gain access to your app by double clicking on the app from your applications folder.