Transfer a Call on Bria Application PC or MAC
Transferring a Call
Always execute a transfer while you have the caller on the phone.
Blind Transfer: Transfer the caller unannounced.
Attended Transfer: Announce the caller prior to transfer.
Bria Desktop Phone:
Press Transfer button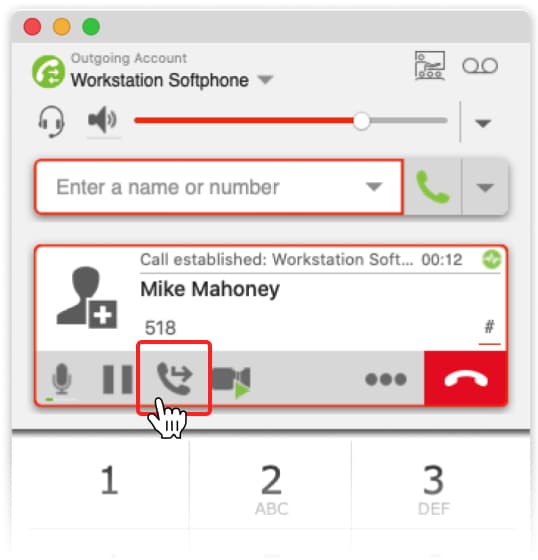 Dial the number to transfer to.
Either pressTransfer Nowor use drop-down and press
Call First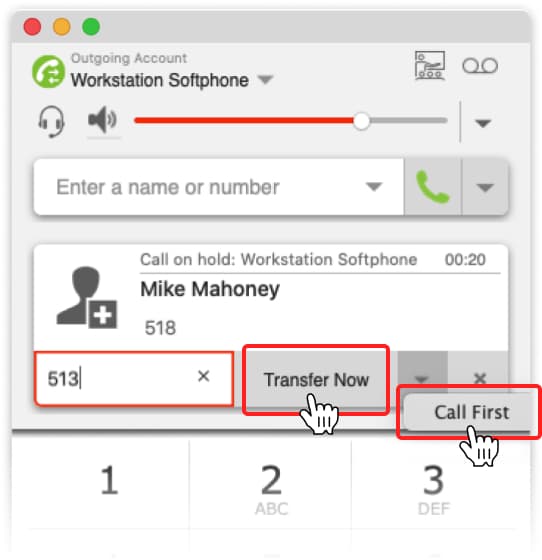 If you did pressCall Firstin the previous screen, press this button
to complete the transfer.