Making an Online Payment
3 Steps to Making an Online Payment
Log into your dashboard to access your billing.
Why is this important?
Making an online payment is fast and convenient as documented in this article.
Introduction
In order to make an online payment, be sure to log into your online portal and visit your billing section. You'll find all of your current and past invoices along with payment history.
1. Log into your dashboard at my.ringplan.com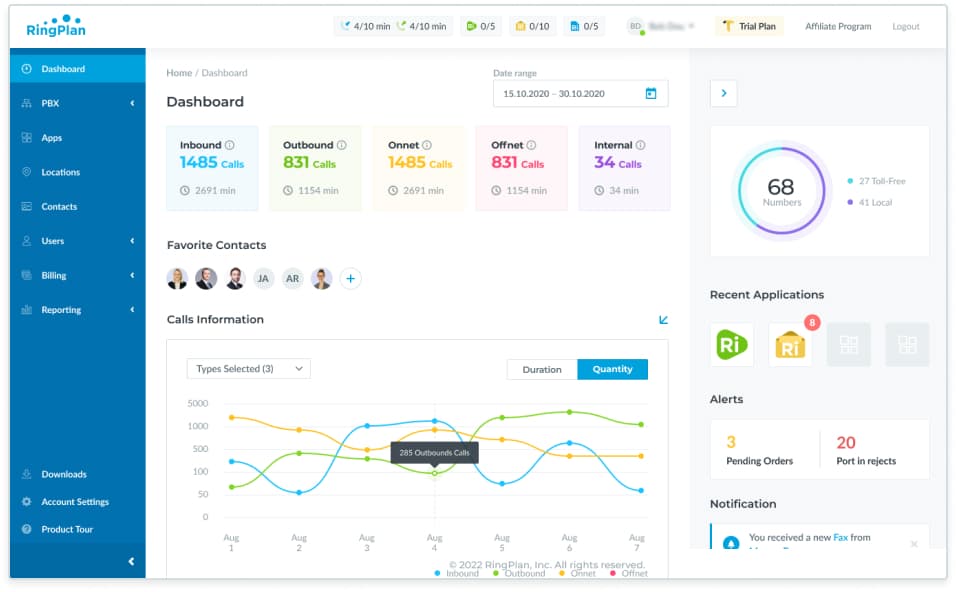 2. Navigate to Billing:
From the left-hand menu, click on the arrow next toBillingto reveal more options.

3. Select Invoices:
ChooseInvoicesfrom theBillingdrop down menu.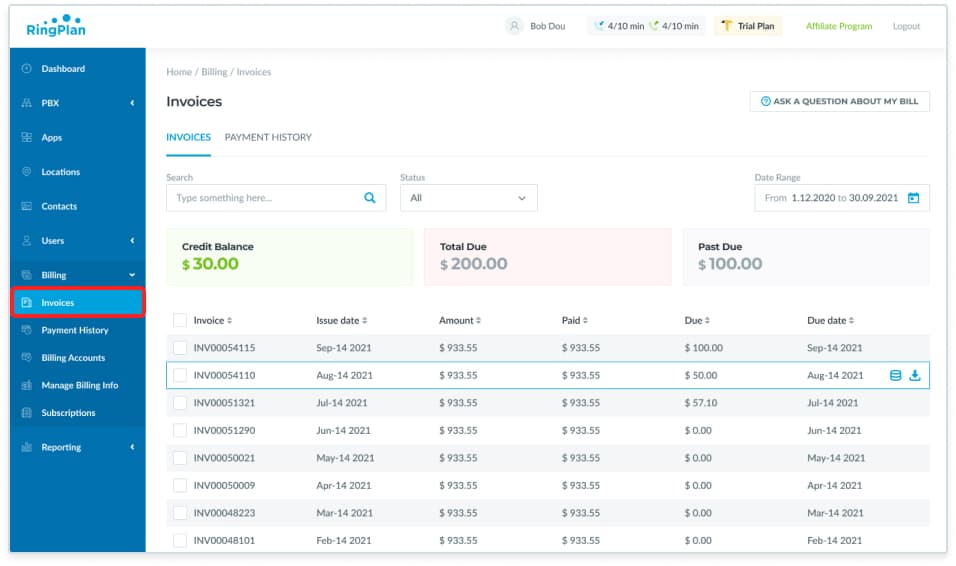 4. View Invoices:
Select the invoices you wish toDownloadorPrint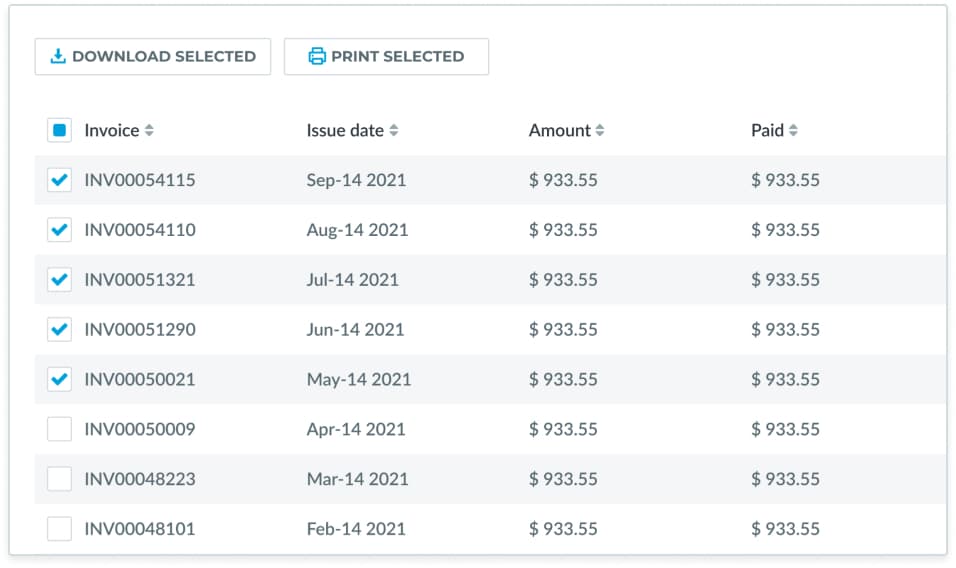 5. Pay an Invoice:
To pay an invoice, hover over the invoice you wish to pay and click on the
, that appears on the right of each invoice.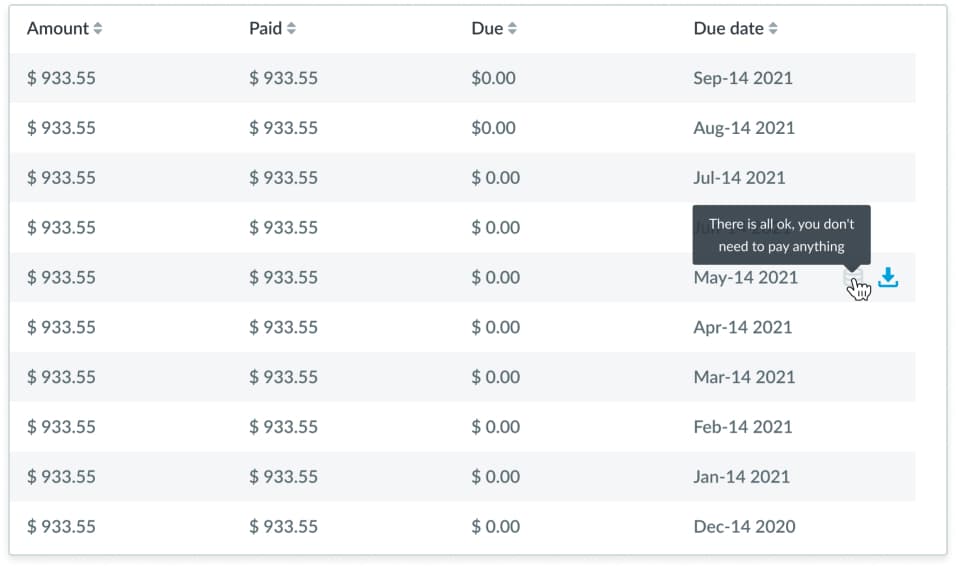 Need Further Assistance?
Contact us at support@ringplan.com or 833-RINGPLAN