It's easy to coast through our roads and cross some bridges while taking for granted how much communication went into building all of these small businesses.
One type of professional who never takes it for granted is the builder because they know how much goes into construction projects, and can cite their own phone bill as evidence.
Contractors Have Always Worked Remote
Often on a mobile device, the builder is responsible for getting projects done and is always looking for ways to make things better, faster, and less expensive.
A type of quarterback of sorts, the builder, also known as a General Contractor, or Construction Manager has to manage multiple teams and projects while working mostly from remote locations.
For Each Project, a Contractor Often Manages:
Employees in the Field and in the Office
Vendors and Providers of Goods and Services
Sub Contractors and Building Specialists
Other Managers
Clients
City and Government Agencies
Lawyers and Policy Makers
Remote Work Comes at a Cost
Communication is essential in this career to communicate with all involved entities, but it comes at a cost as managing multiple projects often requires lots of travel and lots of cell phone use. The result is a high cost of communication.
Contractors looking for new phone plans and those looking for new construction phones are left with no choice but to consider new options when confronted with the high price tag.
Options like a small businss VoIP phone system instead of, or in addition to cellular phones are becoming a viable alternative for today's general contractor.
Reduce Your Cost of Communication, Get an Instant Price Quote Below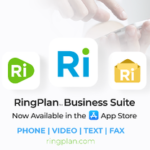 Contractors Pay a High Cost of Doing Business
Constantly on a cell phone, contractors are often plagued by high cellular costs as they negotiate between clients, headquarters, and employees.
The high costs involved, working in the field, leaves many coming to accept that the high cost is just a part of doing business.
Today, communication technologies like innovative small business VoIP systems allow contractors to lower their phone cost by using internet data instead of cellular minutes. RingPlan does so while preserving your business phone number, extensions, and voicemail.
A telephone, however, is just one tool in a contractor's toolbox of communications.
A contractor, just like any business, will typically require a variety of tools for solving very specific concerns.
Many great tools have been designed to fulfill very specific needs, but managing them all is a headache.
Today's contractor is a business leader that subscribes to multiple services to facilitate communication including internet. The resulting system is expensive and hard to manage.
The resulting SOS, or "salad of services" leaves the user with high costs as multiple tools means multiple bills.
It also means multiple systems to manage. Not to mention all the passwords to remember. Yikes!
Schedule a Demo and Download the Presentation
Who has the time for that? Just Do it right the first time.
An Integrated Solution for a Mobile Workforce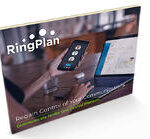 What if one tool existed that could provide all the services a contractor needs to run their business on the go?
RingPlan introduces a platform that includes a VoIP phone system and many other tools for managing a small business or enterprise:
Phone Service
Professional VoIP PHone for your office and for each employee
Mobile App For WiFi Calling
Phone app for your cell phone that used WiFi instead of cellular minutes
Video Conferencing
Video meeting app to make video calls from anywhere
Digital Fax
Digital, paperless fax solution that lets you print only what you need, when you need it
Text Messaging
Group text messaging feature for improving your customer support
Group Chat
Chat feature that lets you keep in touch with multiple teams whether in the office or in the field.
Get an Instant Price Quote.


Enter the Number of Users Below:
---
Managing a Modern Business with The Business Phone App
Contractors are running modern businesses, but their offices are often located in remote locations. They need communication solutions that compliment their mobile working style without breaking the bank.
With alternatives to cellular use, RingPlan gives contractors the ability to make WiFi calls in addition to cellular calling when in the field, with the added benefit of integrating their business caller ID on each call.
This benefit helps contractors who wish to avoid carrying multiple devices for personal, and business use.
Instead of using their native dialer, contractors are now using the RingPlan Business Phone App to make business calls on their personal mobile device.
The best part about it is that once they are a customer, they can add users to connect their entire workforce.
Reduce Your Cost of Communication, Get an Instant Price Quote
Is it Time to Look for a New Construction Phone?
Schedule a Demonstration Below.
Schedule a demo with one of our agents to learn about our system. Schedule a demo to access the presentation Contractors are Using VoIP to Manage Remote Projects.
Prefer to watch a video demo instead? Click Here.
Consider the options available before signing up. Schedule a demo with one of our specialists who can walk you through the system and can answer any questions you may have.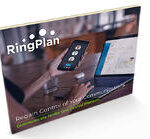 Contact us today at (833) RINGPLAN or email us at demos@ringplan.com.