New industry standards are changing how business text messaging works, and with good reason.
It's an all-out effort by today's industry leaders to protect text messaging as a viable source of communication.
The goal is to deter spammers from using their text messaging systems while protecting you, the end-user, from falling victim to their cybercrimes.
It's the biggest attempt by providers to inject visibility into an otherwise murky landscape.
Providers want to see the source of these messages to verify the brands accessing their text messaging platforms.
Is it a Real Business? Text Messaging Providers Want to Know
Real businesses have a brand history and have taken many steps in the process to become the brand they are today.
Text messaging providers will now verify this history by asking for more information upon signup, including the company's Employer Identification Number (EIN) and address.
Lawmakers too are paying attention and are working with industry leaders to enact change.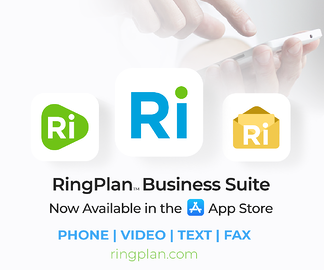 Business Text Messaging's Brand Registration – Stop Text Messaging Spam
Is spam ruining your text messaging experience? You're not alone.
This new industry protocol is long overdue, and in an effort to stop text messaging spam, it is to be adopted by all providers of text messaging services.
RingPlan and ZTelco customers using text messaging services will now need to comply with the new Text Messaging Brand Registration.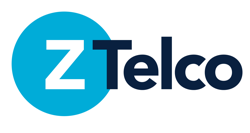 Existing users will be contacted, and will be asked to volunteer by providing more business information such as Employer Identification Number (EIN), legal business name, address, locations, email, and more; things very difficult for spammers and their accomplices to acquire.
Information Needed for the Text Messaging Brand Registration
Employer Verification Number (EIN)
Legal Business Name
Address of Existing Locations
Contact Email
Users who submit their information are then verified and allowed to send text messages.
Business Text Messaging Campaigns – For Verified Users Only
Verified users who want to access advanced text messaging options for ticketing, marketing, or other business purposes will then be able to upgrade their services using Text Campaigns.
What are Text Campaigns?
Text campaigns are advanced features available for your business text messaging service. You can think of these as enterprise upgrades.
For a small monthly fee, heavy users gain access to higher tiers of service. They can access texting credits in bulk quantities for business campaigns such as marketing or ticketing campaigns.
Read more about the Text Campaign Registration.
Real Businesses Are Happy to Participate
Given that this is an industry-wide change, all providers will be asking their text messaging users to verify their brand.
All providers will be asking their text messaging users to verify.
Providing your business information to verify your business is not optional if your business plans on sending text messages. If you want to send text messages, you will need verification.
Passive users who do not utilize text messaging will not notice any change.
Read More About the Brand and Text Registration
Questions can be sent to support@ringplan.com or can be answered over the phone at (833) 746-4752
Conclusion:
The Text Messaging Brand Registration is an effort by today's top text-messaging providers to add clarity to the text messaging landscape, protecting end-users by preventing spammers from taking advantage of their systems. All text messaging users, industrywide, will be asked to submit more information about their business to verify their brands. Providers will ask for information such as Legal Business Name, Address, Employer Identification Number (EIN) and more. Users who are then verified can start texting, or can take advantage of bulk text messaging using Text Campaigns; upgrades for heavy text users.