RingPlan's 'one provider, one bill' system beats the competition by nearly every metric: technology, security, and service
Jake Hansen didn't set out to be a trailblazer. When VoIP was in its infancy, the entrepreneur was so fascinated by the technology that he took a year to teach himself everything he could about connecting calls over the internet. It was only after he mentioned it to customers that he realized that he was ahead of the curve.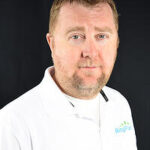 Flash forward 15 years, and Hansen's company is one of the fastest growing privately-held in Southern California. He and his team are so confident that their system is so far ahead of competitors by every metric — technology, security, and service— that they are ready to take it national.
But first Hansen decided to rebuild it from the ground up. The result was RingPlan, which integrates all of a company's communications, from phone to text to video conferencing, into one easy-to-manage platform.
Hansen is excited to talk about RingPlan and how its capabilities go far beyond those offered by the "big guys" who currently dominate the market.
"We're changing the way that the industry does business."

—Jake Hansen
Learn How to Win Big by Partnering with RingPlan
Four years ago, Hansen took a step back to evaluate what was going on in the industry. He saw communications companies whose customers were frustrated by just about every aspect of their service, from onboarding to billing to customer service.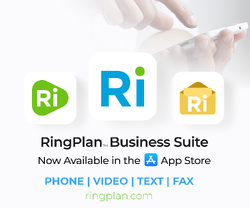 "When I designed this system, I just thought, 'Hey, if I could solve all these problems how would I do it?'" said Hansen. "So what we're doing is automating the whole system and making it as simple as possible."
He means the entire system, not the part that is customer-facing. For example, that includes a forward-thinking Affiliate Program Portal. Agents can easily manage their deals and monitor their commissions on one easy-to-use screen. They can also schedule commission payments to their account. What is often a bottleneck for other companies is no problem at RingPlan.
Hansen brought on a team of 20 engineers to build the new app. He identified the pain points customers encounter at other communications companies — such as onboarding— and found ways to streamline the process at RingPlan.
"A process like onboarding that used to take seven people working for 25 hours now can be accomplished by pressing a button."
"It's a game changer for us," he said. "A process like onboarding that used to take seven people working for 25 hours now can be accomplished by pressing a button."
Porting phone numbers into the new system, a process that users agree was always a "bureaucratic nightmare," is now completely automated. So is provisioning, so customers adding new office phones can receive them the next day.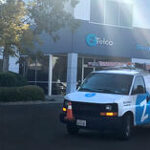 "We program them remotely, so by the time they show up your doorstep they're already programmed," Hansen said. "You just plug them in and they're ready to go."
His team made sure that RingPlan's components worked seamlessly with each other. If you're on a phone call with a client, you can easily switch to a video call if you want to share a presentation or show off your merchandise. (One car dealership uses this feature to show off new models arriving in the showroom.) If you're on a video conference, it takes seconds to invite a colleague to join by phone.
And, of course, the phone system is state of the art. Hansen said that the engineers focused on the smallest details, such as making sure the connection remains steady when you're on the move.
"One thing that really bugs me about these other companies is that when you're on your cell phone and need to leave the office, the call drops," said Hansen. "It's one of those annoying little things that everybody hates, but the big guys have never taken the time to really get that detailed stuff figured out."
Focus on the Customer
Customer service has always been top of mind for Hansen. His first company, a tech support service he ran on the side while working full-time as a senior network administrator at Ericsson Wireless, was a one-man operation. He got to know the needs of every customer.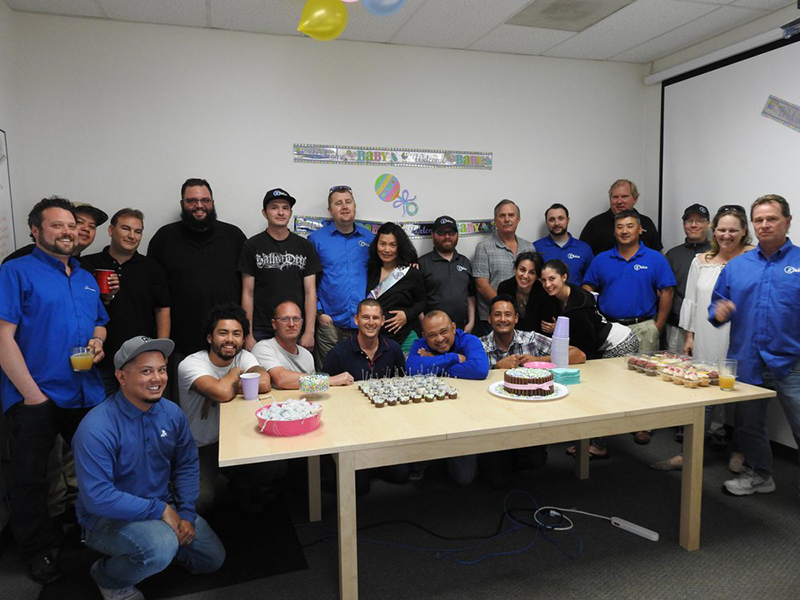 Hansen mentioned to one of his corporate clients, the owners of a chain of gas stations, that he had developed his own internet phone service that could save them a lot of money.
Hansen tested the new system in three nearby gas stations. The results were so promising that the owners proposed Hansen take on all 30 stations in the San Diego area. A month later, they asked him to take on all 500 stations along the West Coast.
Hansen bought a used RV, which a buddy helped him transform into a mobile headquarters. He hired an assistant, and the two of them spent the next year installing his internet phone system in locations from Washington to California. That was the beginning of Hansen's new company, ZTelco.
Join Our Channel. Call 888-919-RING or Email channelsales@ringplan.com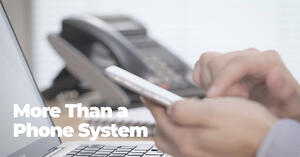 "We were literally sleeping in gas station parking lots in the middle of winter in Puget Sound," he said. "That was a pretty crazy adventure, but we got it done."
The gas station company remains a client to this day. The lesson that Hansen took away from the whole experience was that in order to keep customers happy, you have to be prepared to go the extra mile.
For example, RingPlan doesn't require the types of long-term contracts that make customers resent other communications companies.
"They're just making everybody hate them. That's not a good way to run a company, and the whole industry is like that right now."
"That's basically what these companies are doing to their reputation on a daily basis," Hansen said. "They're just making everybody hate them. That's not a good way to run a company, and the whole industry is like that right now."
Hansen admits that initially he worried about how it would affect his bottom line.
"But limiting contracts actually made us more profitable, not less," he said. "It was the exact opposite of what I thought was going to happen. Our sales team immediately started selling twice as much."
Another innovation with RingPlan is transparency in pricing.
The system automatically detects users that have been unplugged for two weeks and removes them from your next bill. Read more about RingPlan's fair billing policy.
"The whole Telecom industry is screwed up in the way that they do their billing," he said."It's super complicated. One of the things that we've implemented is what we call a fair-billing policy. Nobody else that I'm aware of does anything like this."
Cutting-Edge Tech
Hansen's team has been innovating from the start. After they moved into their first office space in 2010, they realized that the building's internet capabilities weren't anywhere near what they needed. And the cost of improving the existing system was prohibitive.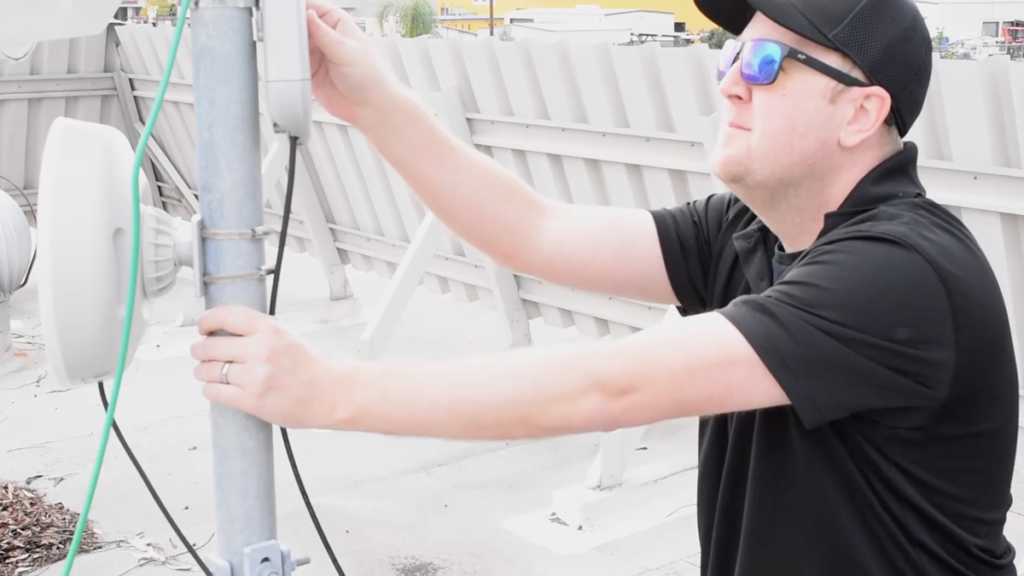 A friend mentioned that he had access to a high-performance fiber-optics system in a building a few blocks away, which got Hansen thinking. Was there a way to use microwaves to beam the signal from one building to another? They decided it was worth a try. They set up nearly identical systems on both rooftops: cables running to towers outfitted with microwave dishes. They held their breath when they tested out the system, which worked better than they could have imagined.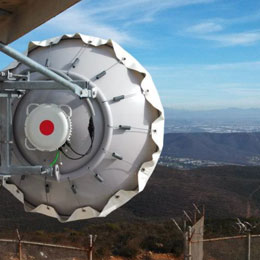 "This was huge," said Hansen. "Suddenly we had a hundred megabits of internet when the best we could do was one megabit before."
Today the company has installed hundreds of towers, providing the entire San Diego area with a quality of internet service that nobody thought possible. And they funded the rapid growth themselves, without a dollar of venture capital.
But because the RingPlan app isn't limited by geography, Hansen said it's time to take the company national. He said that its features are superior to those offered by other telecommunications companies. He points out that RingPlan easily integrates with Salesforce, Microsoft Teams, and other popular CRMs, making them even more powerful tools.
RingPlan's video conferring system, called RingPlan Meet, offers industry-leading end-to-end encryption for added security. One of its unique features is the ability to make outgoing phone calls during a live meeting. This allows you to engage team members or customers wherever they are.
Hansen points out that the basic business model isn't that different from the one he had 15 years ago, except for the fact that he doesn't have to drive up and down the coast in an RV.
"The difference today is that it's software based," he said. "But yeah, I've gotten back to my roots."
To learn more about how RingPlan can streamline your company's communications system, call 888-919-RING or email channelsales@ringplan.com.